Sugar Season 2023
A long-awaited, in-person return for the Vanier Sugar Festival!
After three editions disrupted by the pandemic and the devastating fire at the sugar shack, the Vanier Sugar Festival is back in person from March 27 to April 2, 2023, at Richelieu Park.
A flagship event in the Museopark's public programming, the Sugar Festival celebrates the sugar season and allows visitors to reconnect or become familiar with the artisanal way of producing maple syrup.
Visitors will be happy – and hopefully many – to reconnect with this 38-year-old neighborhood tradition.
Here is an overview of the program:
Monday, March 27, from 5:30 to 9:00 p.m.
: 16th annual Soup(e) Splash **

SOLD OUT

**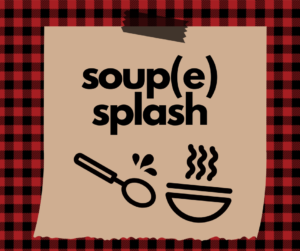 A friendly culinary competition where Ottawa's best kitchens compete to create the best maple syrup-based soup.
WHERE: Kiwanis Hall of the Richelieu-Vanier Centre (300 des Pères-Blancs Avenue)
This event is sold out – all the tickets have been sold! Thank you for your interest and support towards this great event.
Wednesday, March 29, and Thursday, March 30, from 10:00 a.m. to 1:00 p.m.
: School Days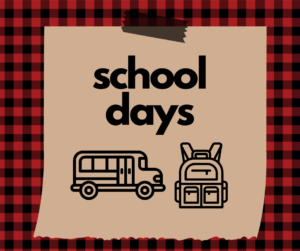 Schools in the greater Ottawa area are invited. Children will be introduced to the traditions of sugar time through a variety of fun activities and will see a live musical performance.
NEW – Friday, March 31, starting at 5:00 p.m.
: Dinner and dance evening to the sound of old-time traditions 
**

SOLD OUT

**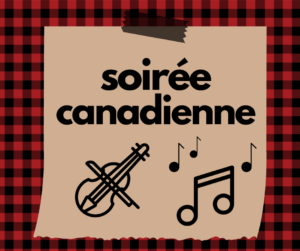 Liven up your meal with an evening of dancing where traditional music and square sets will be honoured thanks to the talents of Louis Racine et les Pourquoi Pas. Come celebrate the sugar season during this traditional "soirée canadienne"!
WHERE: Centre Pauline-Charron (164 Jeanne-Mance Street)
MENU: Chicken with maple sauce, served with vegetables and mashed potatoes and turnip. Poor man's pudding and maple taffy for dessert.
All proceeds will go to the Centre Pauline-Charron. This event is sold out – all the tickets have been sold! Thank you for your interest and support towards this great event.
Saturday, April 1 and Sunday, April 2, from 9:30 a.m. to 3:30 p.m.: Family Days!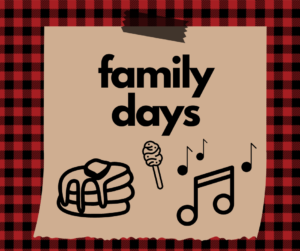 CHECK OUT OUR DIGITAL PROGRAM TO PLAN YOUR VISIT.
Family days – everyone is welcome! Come celebrate all weekend and take full advantage of traditional maple syrup production at its best! Activities for children, adults, and foodies!
WHERE: Richelieu Park (300, des Pères-Blancs Ave.)
PROPOSED ACTIVITIES:

Musical performances from local talents throughout the day;
Sugar season meals served on the Festival site as well as maple taffy;

Adult meal: $15
Kid's meal: $8
Maple taffy: $3

Inflatable games and petting farm outside (with pony rides by Countryside Petting Farm, $2);
Axe throwing for adults with BATL Axe Throwing (Saturday, April 1st) ($5 for 3 throws);
Junkyard Symphony performance at the Ottawa Public Library – Vanier (Saturday, April 1 only) ;
Lumberjack skills competition (Sunday, April 2):
Beer tasting with the Festival's official brewery, Orléans Brewing Co., including their famous maple beer ($).
5k community charity run, organized by city councillor Stéphanie Plante. All proceeds will go to the Vanier Museopark.
Become a volunteer
To donate some of your precious time to the Festival, fill out this form. Thank you!
Many thanks to our partners
The Vanier Museopark wishes to point out that the organization of the 2023 Sugar Festival is made possible thanks to the generous financial contribution of its partners, and wishes to sincerely thank them: